What is The Super Writer?
North India's renowned Kachi Ghani Mustard Oil brand - Bail Kolhu, a product of BL Agro Industries continues to champion the cause of education with its impactful social initiative, #ComicPadhnaCoolHai . The brand has been consistently publishing and distributing more than 5 lacs copies of Superhero Bail Kolhu Comics every month, free of charge!
We are thrilled to take forward this initiative with #ComicLikhnaBhiCoolHai, under which we bring "The Super Writer" campaign.
If you're acquainted with the realm of the superhero Bail Kolhu, believe in his powers, and cherish the art of crafting stories, then the forthcoming edition of the famed Bail Kolhu Comics – a beloved favourite among children – might bear your signature. With a readership of millions, are you prepared to step into the shoes of the next Super Writer?
Join us in celebrating the power of words and imagination.
Who is Superhero Bail Kolhu?
Bail Kolhu is a superhero who hails from the planet Cincinnati, located far away from Earth. He has an instinct to rescue people in trouble and he flies faster than a rocket to help them. Being from another planet, he is very curious to know about the earth and likes to make new friends.
Superhero Bail Kolhu's affinity for fried treats like jalebis, samosas, and pakoras knows no bounds. Even during a loot and dacoity, the superhero sniffs the scent of yummy delicacies and rushes towards them. Once he starts enjoying, he just cannot stop.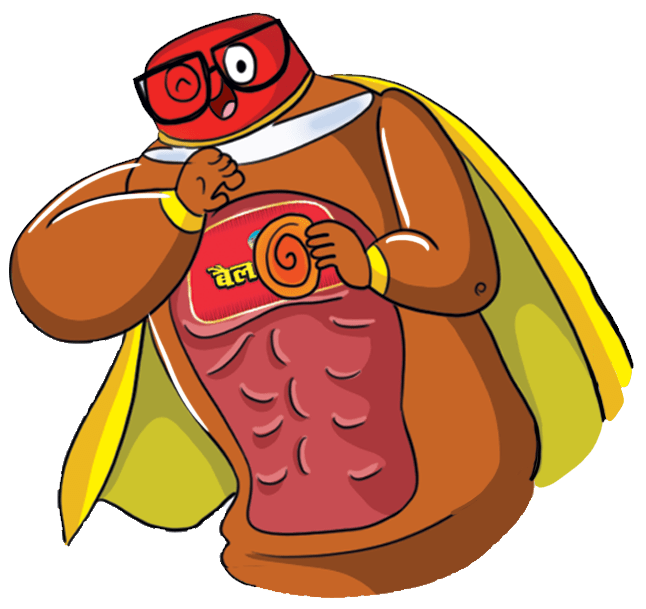 His Strengths
He possesses a remarkable superpower, one that defies the ordinary. With a mere twist of his bottle's cap, the oil inside begins to swirl and surge like a miniature tornado, bursting with incredible force. He is capable of feats that astound even the mightiest. When he takes flight, it's not just speed; it's an exhilarating rush, a blur of motion through the skies. His agility knows no bounds.
"Don't limit your imagination.
You are free to give him new powers to make him more powerful"
To read Bail Kolhu Comics visit your school library.

How to participate in
The Super Writer?
---
STEP 1: Register yourself byand "downloading the sheet"
STEP 2: Write your super imaginative story around Superhero Bail Kolhu in 500-600 words (English or Hindi).
STEP 3: Remove the brand label from any Bail Kolhu Mustard Oil Bottle and staple it with the sheet (mandatory).
STEP 4: Send your story to the below address through Indian Post within 15 days of registration.
---
Address: Leads Brand Connect, 1601, 16th Floor, World Trade Tower, Sector 16, Noida -201301.
Who can participate?
If you are a 7–18 year old with a penchant for weaving captivating tales, this opportunity is for you!
Terms & Conditions:
- Kindly refrain from submitting the same story multiple times.
- The Bail Kolhu team will make the final selection of stories.
- Young writers are welcome to submit up to 2 stories simultaneously.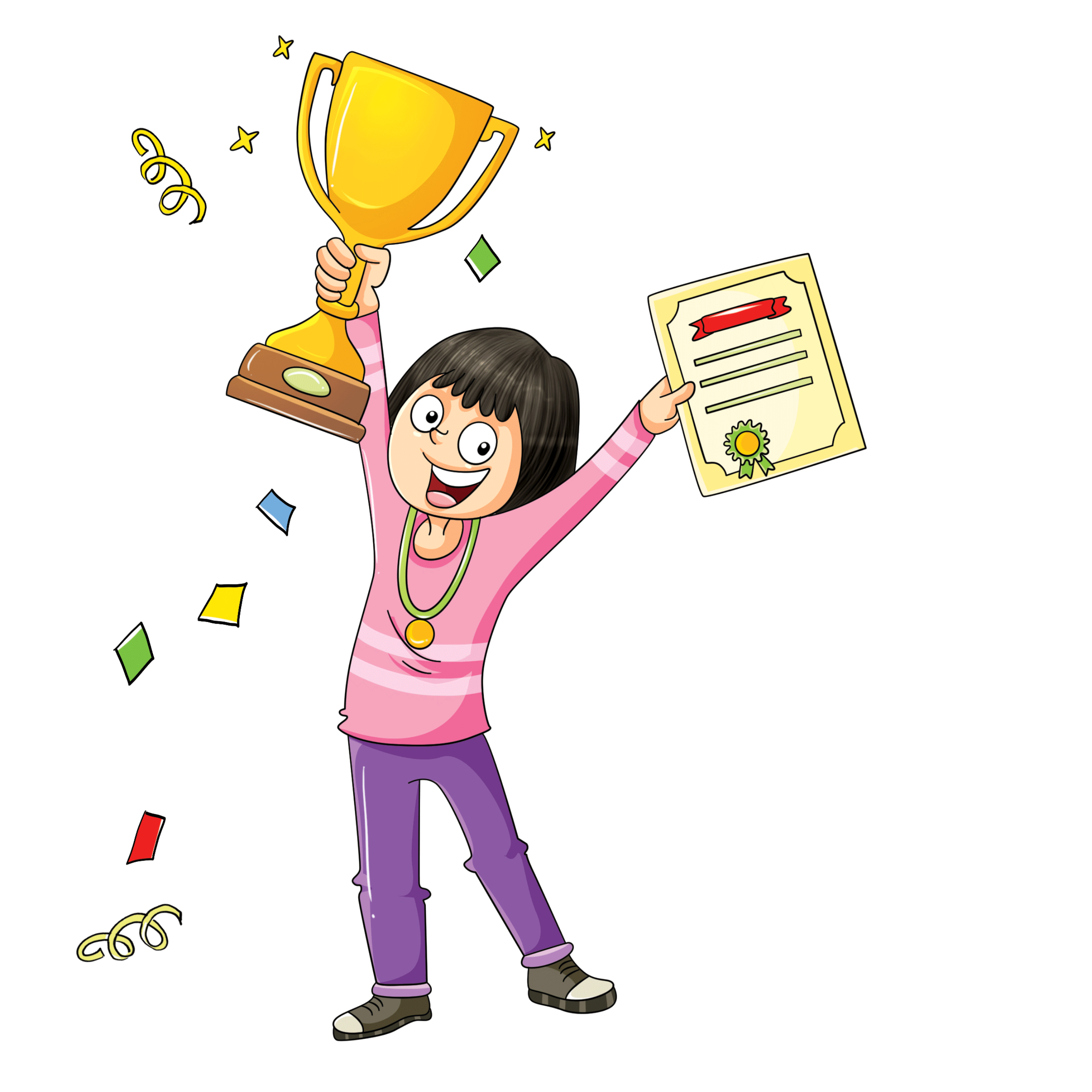 Winner Announcement
- The winner will be announced on Bail Kolhu's social media platforms, websites and a personalised message will be sent to the provided contact number.
Winning Story
- Selected stories will be published in the upcoming edition of Superhero Bail Kolhu Comic, along with the name, city, photo and class of the winner.
- One copy of that particular edition will be sent to the winner's address.
- Every winner will be given a certificate on behalf of Bail Kolhu team.

The Brand
Bail Kolhu Cold Pressed Mustard Oil
Bail Kolhu, is not just a brand – it's a legend from the house of B.L. Agro Industries – One of India's leading FMCG companies. With its cold-pressed mustard oil, the company has laid extreme importance on the purity and quality of the oil and has also ensured ease of usability with its anti-skid unique grip design. Try it now!
100%

Cold Pressed

High in omega 3 & 6 -

essential fatty acids - vital for brain development

0%

Trans Fat

Perfect Pungency
Superhero Bail Kolhu Comic Editions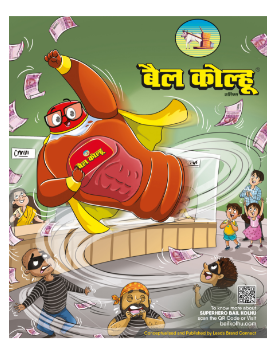 Edition 1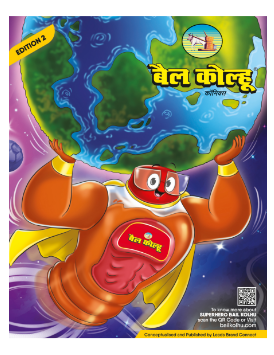 Edition 2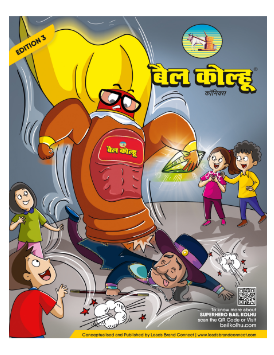 Edition 3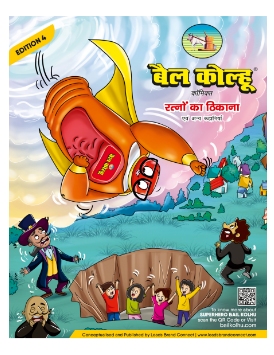 Edition 4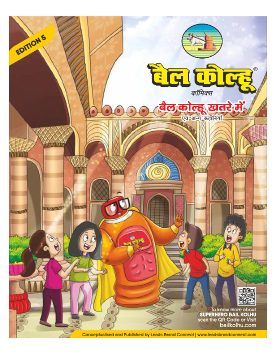 Edition 5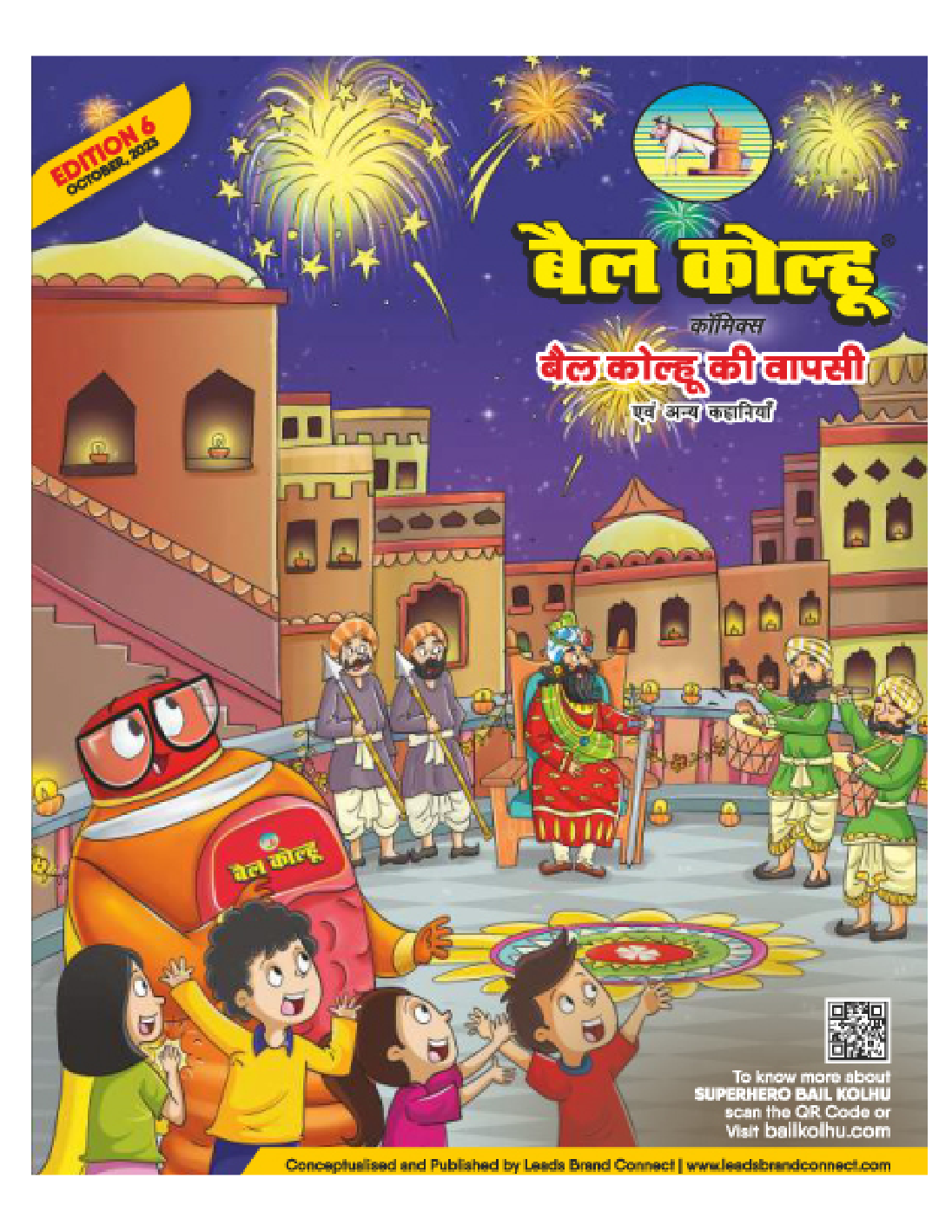 Edition 6
Connect With Us
If you are a school or library, that wishes to connect and encourage your students to read, write & imagination, fill the details below:
or email us on comics@bailkolhu.com
For any inquiries call toll free number: 1800-121-158-158 or Whatsapp us on 7311149472